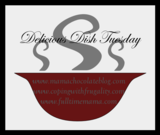 I love cinnamon rolls, and the other day I decided to make some! Making cinnamon rolls is not for the faint at heart as there are two separate risings involved, but it's definitely worth the effort every once in awhile!
Here's the recipe I use:
(It makes A LOT of cinnamon rolls. I usually third the recipe and it makes one 9×17 pan.)
Cinnamon Rolls
For the Rolls:
2 cups milk
1 cup sugar -plus 2 tsp
pinch of salt
1 cup butter
6 eggs – beaten
3 packages yeast
9-10 cups flour
1) Bring milk, butter, salt, and sugar to a scald
2) Cool to 115-120 degrees then add eggs. Dissolve yeast in one cup of 105-115 degree water with 2 Tsp sugar then add to egg/milk mixture.
3) Add flour and mix thoroughly. Let rise 2 hours in warm place.
4) Dough will be sticky add more flour until you can work with it (I had to add quite a bit of flour to mine). Divide dough into 3rds and roll into 18-12 rectangle.
Filling:
5) Brush one cup melted butter onto the rolled out dough. Sprinkle cinnamon, 2 cups chopped nuts (optional), and 1 lb brown sugar on top of butter.
6) Starting from one side roll up dough into a tube shape. Cut into slices and place in greased 9×17 pans. Let rise another 2 hours.
7) Bake at 375 degrees for about 20 minutes until golden. Frost while hot.
Frosting:
1 lb powdered sugar
1/2 cup softened butter
2 tsp vanilla
Mix together and add tiny amounts of milk until smooth. Spread over top of hot cinnamon rolls.
Enjoy!